What Makes Good Web Design?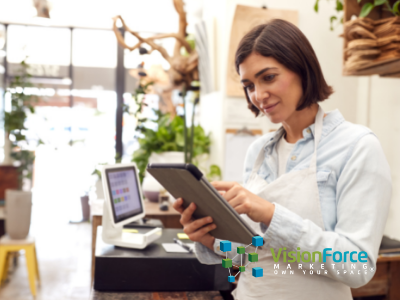 Written by Monica Kochan
You're scrolling through a social media page; click on an ad, but, to your surprise, contact information, is nowhere to be found, so you move on. Sound familiar? Now picture this happening to your website visitors, and you start to understand there is such a thing as "good" and "bad" web design. Web design is crucial to attracting customers.
Even if your webpage is professional and aesthetic, people will miss that crucial call to action (CTA) if your contact information is inconspicuous. Take full advantage of the interactivity of your site, and bolster it to communicate your Utica, IL company brand in order to make it easy for people to contact you.
If you're getting fewer calls or emails; if your website's traffic and conversion numbers have dropped, now is the time to consider restructuring your Utica, IL business' website. Update your website and you'll very likely see a return on investment (ROI) in the form of increased business.
Unsure of where to start? Consider these five categories as you evaluate renovating your site's web design:
Contact Details – First things first, and that includes your business' contact information. The last thing you'd want is website visitors wondering about how to contact you. The user's experience with your site should be uncomplicated. That means making sure your phone number, email address and physical address, if applicable, are visible on both your home page and relevant subpages. If site visitors walk away with only one view, it should be that your Utica, IL business is accessible.
Invite users to engage with your company by promoting contact information.
Company Information – This element is your site's backbone. Without it, a user will wander a site without a clear impression of your business' brand, purpose or benefit. Remember, whenever you present your Utica, IL company's identity, you are marketing to potential customers. So that marketing should be an intentional thread throughout your site. How you choose to brand your business conveys a message to users in and of itself. Present your company's role and purpose with clarity so potential customers connect with and remember your brand.
Communicate a recognizable business identity by telling and showing users who you are.
Business' Benefit – A user is doing you a service by patronizing your website. It's up to you to ensure your web design clearly and compellingly tells and shows potential customers how your company can assist them, their lives, and their interests. You may know how great your company is, but others won't if you don't convey that properly. If you are the Utica, IL business owner, you are the salesperson, and your website is the sales tool. Strengthen your website, and strengthen your credibility.
Ensure your web design effectively sells your company to site visitors.
Customer Reviews – No company is an island. If you are in the business of business, you're serving some segment of society, whether companies or customers. It follows that you need people to grow and publicize your business. Firstly, make sure you are furthering your customers' needs. In the process, you will naturally develop a customer base. If your goal is to benefit users first, then the support elicited will be loyal, and reviews will speak for themselves. The rest is easy. Promote those testimonials in your web design. In essence, these will act as one customer telling another to trust your Utica, IL business, and they will prove the most compelling evidence.
Tell the story of your customer and client service with clarity on your website, and attract new business.
Call to Action – Now that you've inspired website visitors to act, present the CTA (Call to Action). You've invested money in updating your web design, so it certainly should display all the information needed to convert users into customers. This should include an easy way for people to take action – Call-to-Action. Include this item in high-traffic areas, such as at the top, in the middle, and at the bottom of every webpage. Without consistent and prominent CTAs, people cannot take the next step in the customer journey. Promote the CTA so a user will clearly know how to connect with you in order to make a purchase.
Obtain an increased ROI from your website's design by converting users to customers.
If you are looking to more cohesively communicate your brand and business purpose; if you are seeking to bolster traffic and conversion; if you are hoping to build your company's customer base, consider updating your Utica, IL website. Vision Force Marketing can refresh your web design and help you Own Your Space! Call 888.723.7194 or email info@visionforcemarketing.com to schedule a 15-minute consultation, and find out how web redesign can increase business and ROI.