Top 3 Things to Look for When Hiring a Marketing Company in LaSalle, IL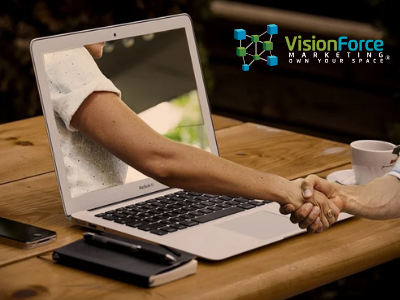 When hiring a marketing company in LaSalle, IL, most business owners are looking for quality results along with low expenditures. They want to experience sales and growth, and they know that means a successful marketing strategy. But hiring a marketing company for a business in LaSalle Peru, IL is complicated because there are many options. Multiple marketing companies will look professional and worthy of consideration, but there are a few things to look for when hiring a marketing company that will increase your chances of finding one that is great. 
Top 3 Things to Look for When Hiring a Marketing Company For Your LaSalle, IL Business
Attentiveness: A marketing company offers value when it pays attention to what you need and keeps you within your budget. This attentiveness includes up-to-date technology and modern design, but it doesn't involve wasteful extras that won't benefit your company in sales and revenue. Analytics and statistical information allow marketing companies to provide evidence that strategic website design add-ons are profitable and a benefit to your business. When hiring a marketing company for your LaSalle Peru, IL business website design, make sure they are being transparent about how your expenditures match your goals and budget. 
Positive Google Reviews: The reviews of a potential marketing company will likely have an impact on your hiring choice, but no reviews matter more than Google reviews. This is because Google has worked hard to make sure its reviews are authentic. They are from verified people, and they aren't manipulated to change the image of the company. This means you are more likely to find a great marketing company where you find great Google reviews. 
Excellent Communication:  Another sign of a marketing company you should consider hiring for your LaSalle-Peru business is prompt and high-quality communication. The nature of marketing is responsive and timely. If you contact a marketing company, and they aren't quick to respond, they aren't going to offer any better timeliness when handling your marketing needs. Additionally, offensive or impolite communication is a sign that you may not be satisfied with your services. A marketing company tells a lot about itself with its communication skills, so pay attention to things that seem delayed or underestimated. It could be a sign that you should look elsewhere. 
You Want More Than Satisfaction When Hiring a Marketing Company
If you pay attention to the attentiveness, positive reviews, and communication skills of a potential marketing company, you'll find what you are looking for. A premium marketing company understands your branding, budget, and audience. They pay attention to marketing trends and use analytics to make informed decisions. You want more than satisfaction when you hire a marketing company for your LaSalle, IL business. You want quality, service, and synergy.