When Should I Update My Website?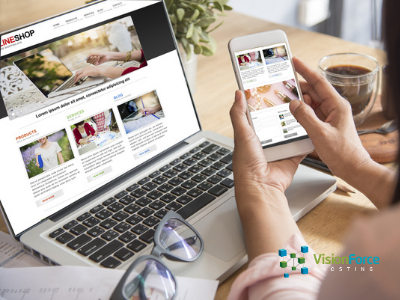 ---
Websites dominate our modern business world. As you review your business objectives and budgets, you may be wondering, "When should I update my website?"
You likely utilize your website to promote your product or service, connect with customers and attract new leads. But what happens when your website design doesn't match your brand, has outdated information, or isn't driving traffic the way you'd like? If any of those sound familiar, then it's time to update the website for your St. Charles, IL business!
Before we jump into our list, it's important to remember that (1) your website is part of your brand, and (2) perception is reality. So, regardless of how you think or feel, what is important is how potential customers perceive your company and brand when they interact with your website.
Whether it's a minor content change or a complete site overhaul, here are four signs you need to update your website:
Outdated Information – If you haven't refreshed your website since you moved locations or changed phone numbers, emails, or business hours, then it's crucial you get your information updated. Keep company information up to date so you don't lose out on potential business and current customers can find you.
Gain new customers by ensuring your contact information is updated on your website!
Inconsistent with Your Brand – If your website design hasn't been renovated since your logo redesign or brand color update, you're probably causing confusion in your audience. When people visit your website, and it looks different from your social media pages or the physical signage on your building, they're likely to question if they've found the right site.
Connect with existing customers and potential customers with an updated website!
Low Traffic and Conversion – Your website has been up and running for a long time, but you don't get leads from it. In case you didn't realize, search engine optimization (SEO) has been alive and well since the '90s—but if your site isn't optimized, you're losing out on a lot of potential new business. Now is the time to refresh your website design with an up-to-date look and content that increases traffic and conversion.
Maximize the impact of your website with a website redesign for your St. Charles, IL business.
Generic or Hard to Navigate Design – A website that is hard to read or navigate will cause users frustration, and they'll leave your site before making it to the call to action. If your website was created using a generic template, it will also be difficult to stand out against competitors. Your website reflects your St. Charles, IL business, so ensure its design is first-rate and user-friendly.
It's time to Own Your Space and dominate online by updating your website!
Your website is a living, breathing thing that needs frequent attention, so if it's been a while since you've done anything to it—you'll likely need a revamp of some kind. Although views on how often to update a website design vary from 3–8 years, five is a good average.
Your St. Charles, IL business keeps you busy, but your website shouldn't. Instead, it should seamlessly support you behind the scenes: generating traffic and turning users into loyal customers. Your site will need to hit these standards and be mobile friendly too (Hey, Google Search!). That's where Vision Force Marketing can help.
If you're ready to update your website, give us a call at 630.313.2805.
---