Does Hosting Affect My Website?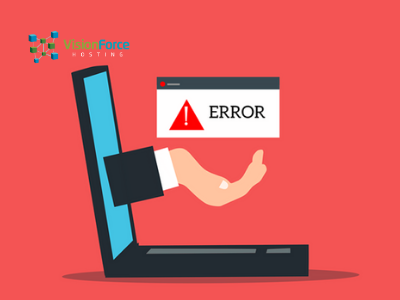 Early in the entrepreneurial process, business owners find out that they need a website hosting service in order to get their website live. Whether they are building a DIY site on a popular website builder or having it professionally designed and developed, the site needs to be accessible.
Website hosting makes this happen. A tech-savvy business owner may understand the importance of a good hosting service, but many people are confused about how hosting affects a website. These effects could have a large impact on the success of your St. Charles, IL business. 
How Does Website Hosting Affect My Website? 
There are many ways that hosting affects a website from how safe it is for its users to how it ranks on Google. These are just a few of the many ways website hosting can affect your St. Charles, IL business's website. 
Security
Eliminating the risk of cyberattacks is crucial for the success of any website, and web hosting services come with varied amounts of security. There is an electronic arsenal of protective features available from different hosts including firewalls, spam filters, and virus protections. These items keep your customers safe and your site running. Especially when using a shared host, your site may be temporarily shut down if it is compromised by another website. This puts you at risk which is why you want to use dedicated servers. Additionally, poor security makes your customers vulnerable to privacy breaches. You don't want your business associated with the negative notions of ID theft. With a secure website host, there is no need to worry.
Speed
One of the most common things web hosting providers will advertise is speed. This means your website visitors don't have to wait lengthy seconds for pages to load. They have what they want almost instantaneously, and they never ponder why you haven't invested in better website services. Storage space can also affect speeds, so make sure you have enough space, so you don't compromise your speed. Lastly, make sure your available bandwidth can keep up with your traffic. Website speed is something that customers should never have to consider because your website runs smoothly. 
Server Downtime
If your site is down frequently for any reason, it can negatively affect your SEO (search engine optimization) rankings and website authority. You won't appear on the first page of any search engine result pages (SERPS) because the site is not dependable. Furthermore, people are often turned away from websites that take more than 2 seconds to load a page, even if that page loads successfully. What do you think that means for pages that don't load successfully? Server downtime is a no-no for companies seeking success. 
Yes, Hosting Affects Your Website
Website hosting definitely has an impact on every St. Charles IL business who has a website or online store. Basically, a site will not run properly if it doesn't have a quality hosting provider. If you are looking for a website hosting service that meets your needs, make sure they are secure, fast, and optimized for the size and scope of your business.
Vision Force Marketing provides high quality, secure, fast website hosting. Give us a call at 1.888.723.7194.