What's Considered Good Hosting?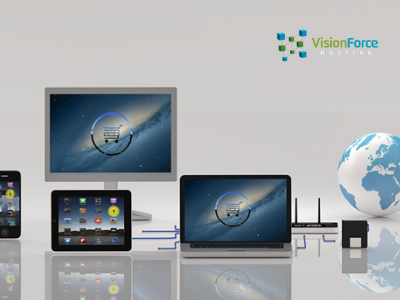 A good website host shouldn't be a difficult thing to find, but sometimes it is. This is because many people don't know about hosting. Instead, they opt for the website hosting service their peers use or the one offering a discount from a blog they just read. Instead of blindly choosing a website hosting service, pay attention to what's considered good hosting. Find a quality hosting service for your St. Charles, IL business.
What's Considered Good Website Hosting?
There are five areas that make a website hosting service fall into the good category. Here they are:
Support: Today's website-driven world depends on 24/7 support delivered by professionals when you need it. Your web hosting provider may claim to offer this support, but make sure they deliver. There's nothing worse than reaching a chat bot only to have to wait an hour (or a day!) to talk to a live person. Check reviews, and read the details about support availability from your website hosting service and be sure live support is a feature.
Security: Your customers will not seek out your site if they fear ID theft or other sorts of cyberattacks, so ensure your security is in check. Hosting companies that offer secure protection should have a complete list of firewall info, anti-virus protection, and spam filters available for you along with other security protocols to keep your site free from cybercrime. Keep your customers and your site safe with secure website hosting.
Speed: People have short attention spans, and they won't tolerate slow page load times on clunky websites. In addition, slow loading times hurt you in terms of how you rank in search engines. Don't lose customers because they can't wait for your site to load.
Space: If you want to keep your site moving, you have to have enough space. Once you get close to filling your allotted space, your site will slow. Make sure your web host provides the storage you need for videos, pictures, and animation, so your site's loading speeds can be optimized without the loss of quality content.
UpTime: Ranking high on SERPs (Search Engine Results Pages) means you have some good SEO (Search Engine Optimization) strategies, but it also means you have website authority. This means your website rarely suffers downtime, and your uptime ranges near the 100th percentile. Downtime can be caused by coding errors created by the business owner or website developer, but they should never come from your hosting service.
Good Hosting in St. Charles, IL is a Superiorly-Functioning Website
Ultimately, you know if you have a good web host because your website will function as it was intended to function. This means no delays, no cybersecurity breaches, and enough space to hold all of your best content. There are many factors involved in developing the best features in your website design, but none of that matters if you don't have a good website hosting service to put it online.
Contact us today for high quality web site hosting for your St. Charles business at 88.723.7194.