Get a new FAST web design for your St. Charles Business
Responsive web design in st. charles
Get more leads and more conversions
REAL RESPONSIVE MOBILE WEB DESIGN
IN ST. CHARLES, IL
Here are 3 important reasons why your website should be mobile-friendly. 
Google prioritizes mobile-friendly websites: When Google's algorithm changed in 2015 it modified the way that Google displays mobile search results. Websites that were optimized for mobile were ranking better than those that didn't – plain and simple. Now in 2019 you must have a responsive web design in St Charles for your company. If there was a grace period, it's over. You can spend a lot of money on SEO but if your web design is not mobile-friendly your efforts will fall short on effectiveness.
People are on their devices, everywhere from looking up information on a business to buying their everyday products online and much, much more. Businesses and consumers in every industry want to find what they are looking for quickly and efficiently. If your web design is not mobile-friendly you will lose visitors and sales.
It builds credibility with your clients, customers, visitors and helps you stand out as an influencer in your industry. When users visit your website and you give them a great responsive mobile web design in St. Charles that will give them confidence and they are more likely to view you as a credible source of information – and that builds trust. 
the best value for responsive web design in st. charles
Our team of web design specialists takes pride in delivering the best responsive website for the best value. We care about your business like it's ours. We take the time to understand your vision and want to deliver the very best experience for your end-users.
We approach every website with a mobile-first approach. People around us all the time are on their mobile devices searching and buying. It's now fundamentally important that every web design in mobile responsive and has incredible speed and security. This makes for a better browsing experience for your visitors.  
So, what's the main difference between mobile friendly and responsive web design in St. Charles? The biggest difference is the customer experience. It gives your customers, readers and prospects a visually appealing, enjoyable encounter with your company.
This also makes it easier for customers to contact you. This means your clients can simply click to call your number and/or email you.  All the client must do is click and your phone starts ringing.
START YOUR WEB DESIGN NOW!
ST. CHARLES responsive WEB DESIGN EXPERTS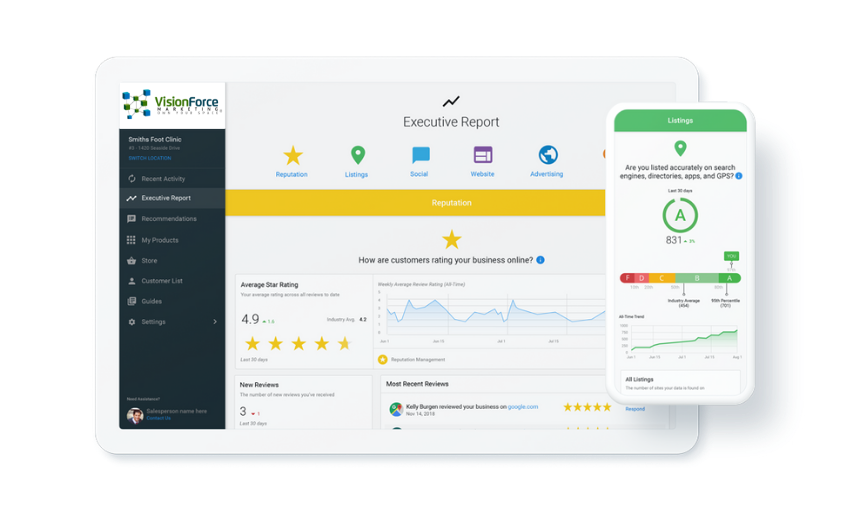 The first impression your new responsive web design makes a statement about who you are and what perceived service you provide. Don't make the mistake of taking your responsive web design in St. Charles to lightly. This could cost you thousands of dollars. Allow us to help you design your new St. Charles Web Site today!
Call 888-723-71954 discover how our talented design team at VisionForceMarketing.com can create a responsive web design in St. Charles or simply click the button below to schedule a 15-minute call.
Ready For A new responsive web design? Let's Build this Thing Together!