What Makes a Good Email Marketing Campaign?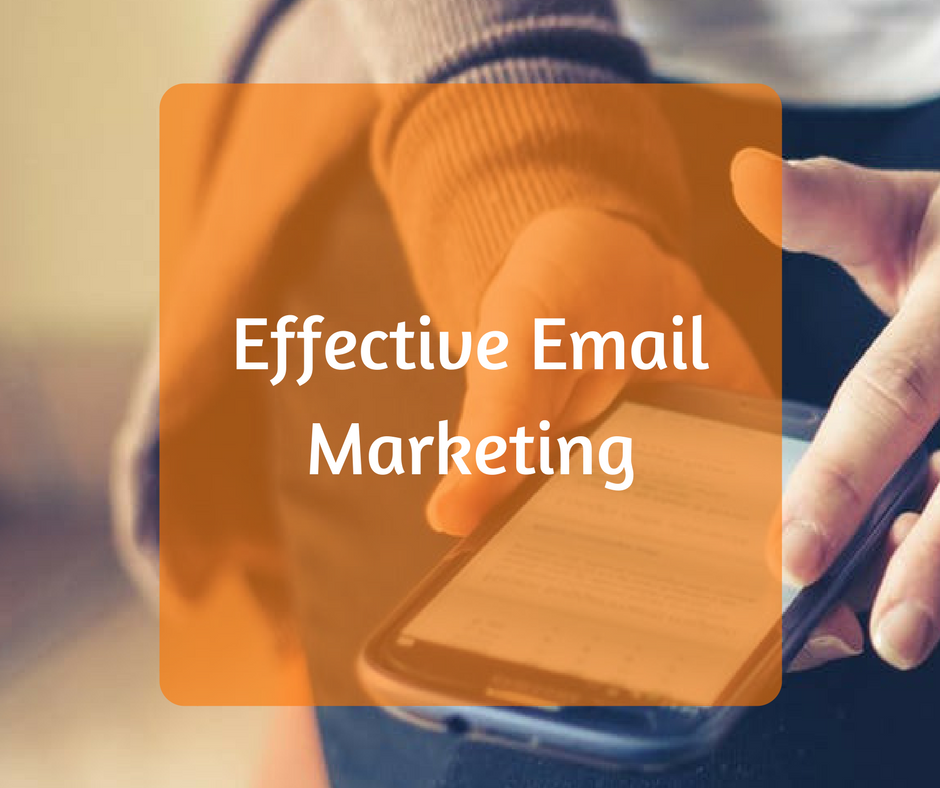 One of the most basic, yet potentially effective methods of marketing today is email marketing. Although much emphasis is placed on social media, email marketing is still very much relevant and viable! But what makes an email marketing campaign effective? What makes a customer open an email and follow through? The following are some aspects that will make your email marketing campaign awesome!
Have clear and attainable goals!
The first step to any marketing campaign is knowing exactly what it is you want to accomplish, both in the short-term and long-term. Are you looking to attract more customers, drive sales, or increase awareness of a new product? Knowing your goals allow you to streamline the email marketing process and focus on specifics to nail down.
Choose an appropriate type of campaign.
There are different approaches a business can take in terms of its email marketing campaign to achieve different goals. A basic weekly or monthly newsletter can go a long way with keeping existing customers interested in the happenings of the business and what's in it for them, be it a sale, or interesting and helpful content related to your company. Announcement emails also keep current customers up-to-date on new products and services, thus helping to drive sales. Marketing offers tend to drive the most sales through promotions. Since customers are often looking for deals, marketing offers are typically received well.
Make emails easy to read and accessible.
First and foremost, the subject title of the email needs to be clear and straightforward, yet engaging, otherwise the customer might not even open your email! On the email itself, you need to be sure to use a large, bold headline that gets the main message across plainly. Include an obvious and appealing call-to-action button as well. Utilize a reverse-pyramid styling to the writing to grab the customer's attention with a bold statement (the headline), and then continue to include the next most important information, then the next, etc., until the most specific and least important information remains at the bottom. However, you want to be very careful not to bloat your emails with too much text. Do your best to limit the amount of text you use per email. Have too much, and customers won't want to read it at all.
Be consistent with your brand and message.
Some businesses fail to remember to keep colors, fonts, images, and the like consistent across their web page, social media, and email. By doing this, you're solidifying your company's reputation as one that really knows who they are. Think of it like a person who is confident; it is often far more enjoyable and appealing to form a relationship with someone who is comfortable with themselves. So, too, with a business. The message must also be consistent. You can not be the instrument supply company that "puts the musician first" and then say in your emails that the "music comes first." Even if these two statements seem similar enough, it can hurt the brand that you're creating when you are inconsistent with the message that you deliver to your customers.
Segment your emails.
Segmenting emails means that you are tailoring the emails sent to the appropriate audiences and customers. For example, let's say you run an eCommerce clothing retailer for both men and women. You would want to segment your emails by sending promotions and updates on men's apparel to the men, and the women's apparel to the women. There are further categories that can be created, such as segmenting by age, location, or by previous purchases. Segmenting allows you to really target specific audiences and keep your email marketing campaign relevant to all of your customers!
Monitor results!
Several email marketing tools offer analytics and tracking for you to monitor who is reading and responding to your campaign. By using these tools to track your progress, you can adjust and tweak the way your campaign is running to correct any errors in the process. Maybe you see that customers are consistently opening your promotional emails, but most don't respond well to the promotion offered or the call to action. With that in mind, you know that improvements can be made within the email to make the promotion seem more appealing. Make sure to check your progress consistently to stay on top of how your campaign is running.
Comments are closed.