How to Approach Social Media Marketing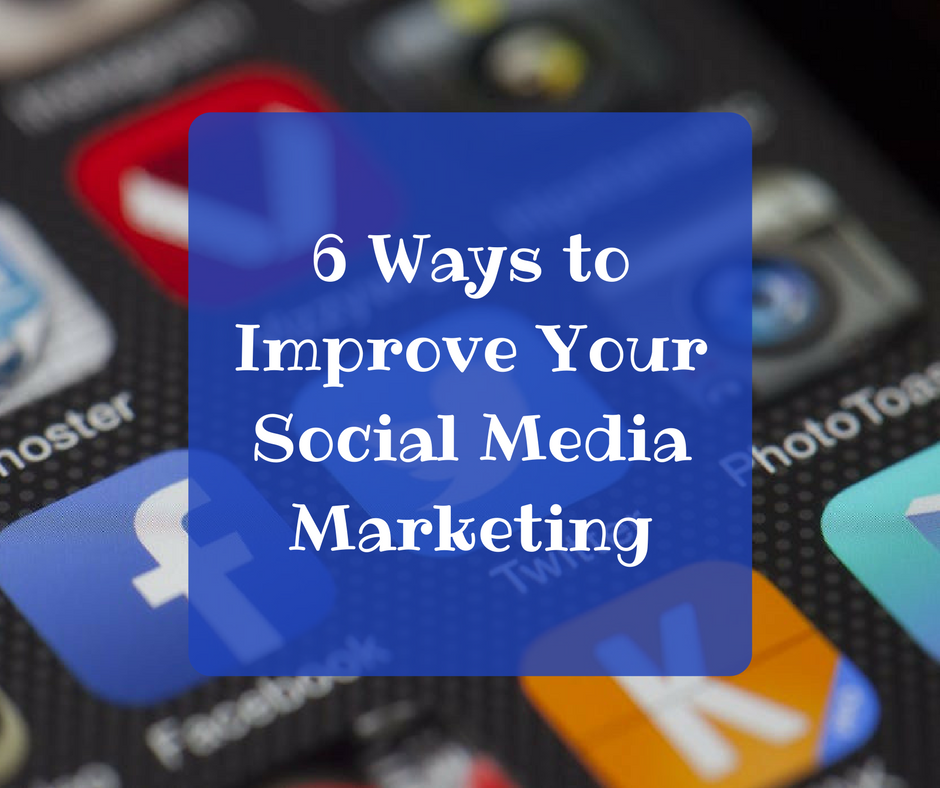 With social media seemingly at its peak, if you haven't taken the time to create a social media presence, now is the time! More people are on some kind of media platform than ever before, and the technology has progressed to the point where people are using it as consistent parts of their daily lives and businesses. Ultimately, social media can make or break a business looking to market to the public. In order to make it, you need to be aware of some key points when approaching social media.
Have goals!
It's important to have a set of short and long-term goals to keep track of, otherwise you will be blindly posting content without any focus on what you should or could be accomplishing. Do you want to increase followers, or do you need to solidify the fanbase you already have by focusing on producing quality content and creating an engaging environment for customers? A good short-term goal might be cleaning up and polishing your social media profiles to make them more appealing and fitting for the brand you are creating. Assess your social media presence and create a plan with goals in mind before starting on a major social media campaign.
Pay attention to customers.
This might be the most important point of all that are listed here. Customers like to feel like they are engaging with real people that care about what they are looking for, not a "page" with automated messages and copy-paste responses. Creating an engaging environment for followers to have conversations with you as well as each other is the most driving factor for establishing a trusted brand and solidifying your follower base. Take time out to answer questions, listen to suggestions and complaints, and even take part in discussions going on on your posts. This is your main priority each time you log into a social media account!
Focus on 2 or 3 social media platforms.
With the massive variety of social media platforms available online, a business can not afford to be stretched thin by having profiles on more than 2 or 3 of them. By that point, the focus of attracting customers and establishing a brand would be lost. Facebook is practically a must for every business looking to gain and keep public consumers, since it is now the largest and most active social media platform in the world, surpassing Twitter by a long shot as Twitter's numbers slowly diminish. Is that to say that Twitter is not an important social media outlet? Not at all! As a business owner, you need to assess which social media platforms are appropriate for your business. For example, a photography business might do very well on Instagram, but a local music shop might not thrive on it. Another must is to have a LinkedIn profile. Whether you feel it is appropriate to use LinkedIn as an active social media outlet or not, it is still vital to have a complete profile for professional purposes.
Produce quality and interesting content.
In a similar vein as paying attention to your customers, you want to put out some type of quality content nearly every time you post on social media. The last thing you want to do is spam your followers with automated posts each day that are the same promotion for a raffle you're having next month. Customers do NOT want to see those kinds of posts or they will quickly LEAVE. A few automated or generic promotional posts every now and then are absolutely fine. Automated posts on sales and interesting events will be received far better than another tagline or slogan with a picture of your logo. Focused variety in content is vital to retaining customers and getting them to want to see posts from your business!
See what your competition is doing!
A good strategy before starting a social media campaign is to peruse your competition's social media to see what kinds of posts their creating and what strategies they seem to be implementing. This will not only give you ideas and inspiration on how to approach social media, but it gives you an edge by allowing you to potentially counter what they are doing.
Monitor progress and make adjustments.
Most major social media sites offer businesses and administrator tools to track the reach and reception of content posted to your page or profile. Make use of all of these tools to monitor your progress and see what you're doing well and what you can improve upon. From here you can manage your goals and tailor your social media campaign to fit the needs and desires of your customers better.