It's 2019 – Do You Know Where Your Customers Are?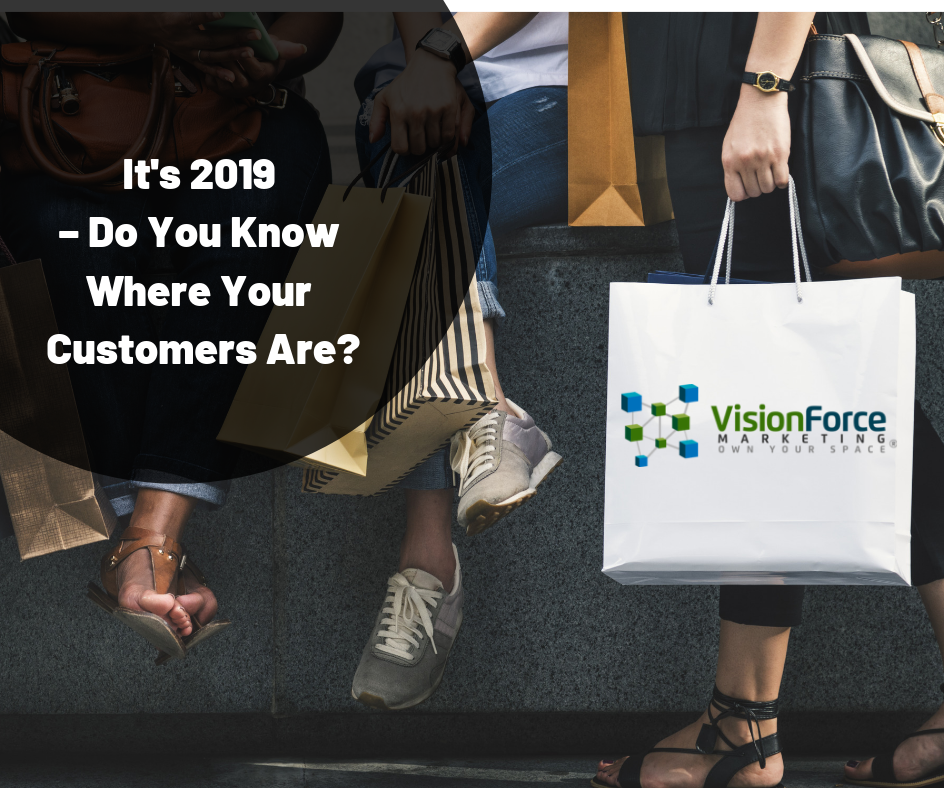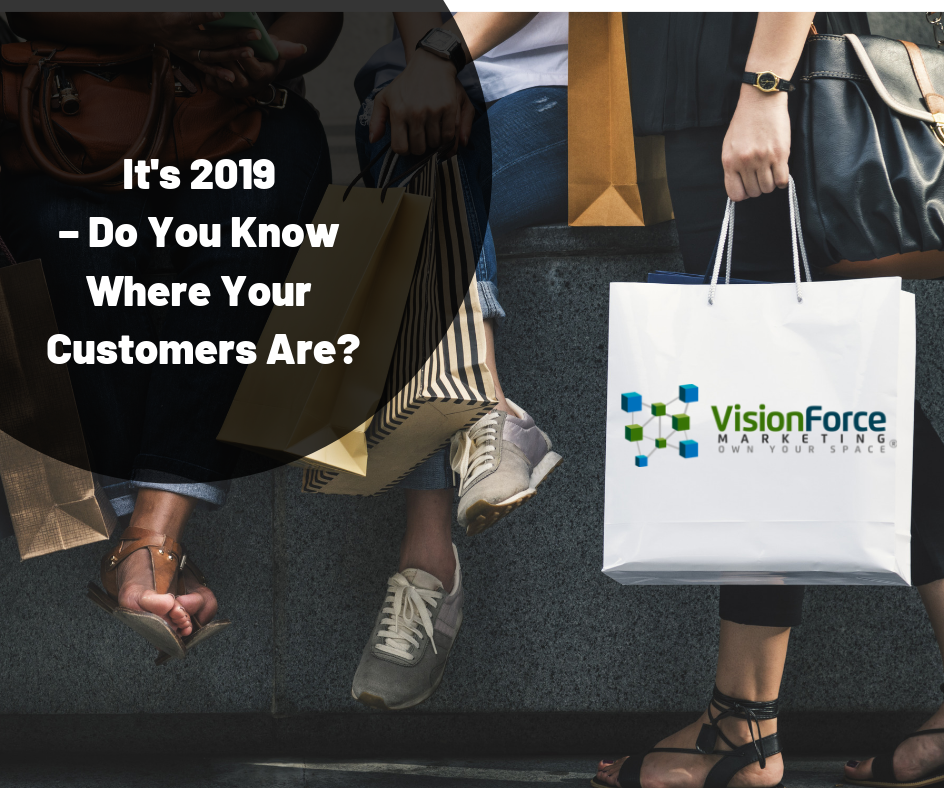 It's 2019 and getting close to the end of the 1st quarter in the new year, are you excited?
Do you know where your customers are?
Do you have your sales pipeline full?
Are you just waiting for one of those many deals to close?
This is your business? It's a new year – you should be excited! But, if you answered "no" to even one of those questions then it's time to put together a strategic marketing plan. It will help you clarify your objectives and will provide the road map of how to reach your year-end goals, and find those customers!
What Does A  Marketing Plan Look Like For A Small Business?
It isn't just about planning the next reprint of your brochure or the redesign of your website, a real Marketing Plan encompasses everything related to sales and marketing for your company for an entire calendar year. A Strategic Marketing Plan starts with asking the right questions.
Here are 5 critical questions to ask yourself as a business owner:
"Where are my customers", followed by the questions
"Where do the shop?
What do they read?
What social media platforms are they on?
Where do I need to be where prospective customers will see my business?"
And, that's just the beginning.
As a seasoned Marketing Strategist, I go through an extensive three-month process with clients in order to create a marketing plan which works for their particular business.
This Is where we start!
We start with brainstorming and strategy sessions which brings about clarity on things like objectives, brand identity, messaging, target market and other vital marketing fundamentals.
We spend a lot of time working to identify who their ideal clients are, what they look like … and where they are! This is absolutely essential for the foundation of any strategic marketing plan.
Have Your Ever Done A S.W.O.T analysis?
In addition, we always work through a S.W.O.T Analysis (Strengths, Weaknesses, Opportunities & Threats) with our clients, because that becomes the basis for the game plan. Once we've identified all the major elements and action items, we work with clients to put together a detailed actionable plan so they will know what they need to do every single month for the rest of the year.
This is the power of having a plan – you will know what you need to do and how to do it to reach potential customers.
How Do You To Get Results From Your Marketing Plan?
The final deliverable for a small business marketing plan is an easy-to-follow guide which can be followed quarter by quarter and month by month to reach those must-meet objectives for the next year.
Businesses who have Marketing Plans know where their customers are! They also know how to engage with their customers, woo them and close 'em! Get to know where your customers are this year and get your marketing plan done before the month is over!