WHAT IS MARKETING AUTOMATION?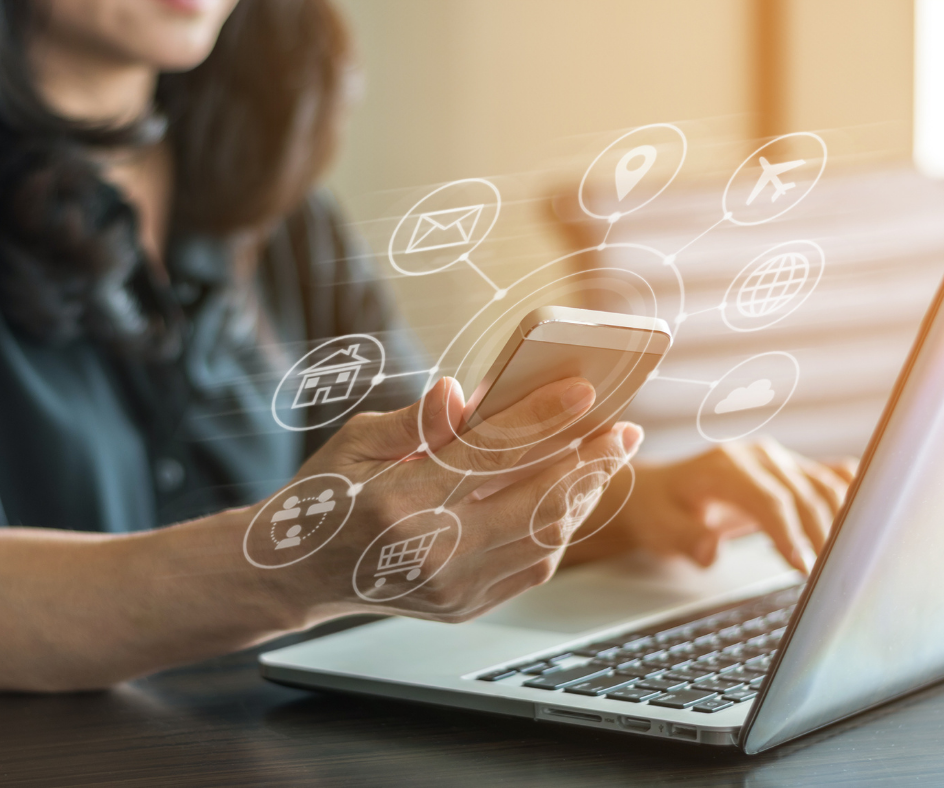 The term "marketing automation" initially sounds like an impersonal, robotic takeover of your marketing team and processes. You may even think of it as generic, cookie-cutter content or spamming your list of customers.
Quite the contrary, marketing automation done well is very personal!
Just what is 'marketing automation' then? Marketing automation is software and processes that automate, streamline, and consolidate manual marketing processes to be more efficient for business. Basically, it means that businesses let computer software handle marketing practices that become tedious when done manually.
Types of marketing automation:
Analytics and tracking codes
Email marketing
SMS text messaging
Chatbots
One of the most common forms of marketing automation is automated email marketing. When you implement email marketing automation, you have the ability to incorporate a process that is not only efficient, it also affords you the opportunity to send emails with the same opening lines to customers and prospects, but have different segments of content customized according to their particular market segment. For example, those who watch videos will receive emails with video content in the future, while those that don't engage with past videos will instead, be sent a link to download a pdf.
Any process that can be automated can be considered marketing automation but we're going to focus on email automation processes that provides the user with a personalized experience. But, to be clear, marketing automation can also refer to SMS text messaging, chatbots and any type of technology that allows you to both streamline a process AND personalize the user's experience.
You can certainly use marketing software to automate your social media posts but the technology isn't yet available to personalize the content they see on those platforms so that's for a different blog.
Marketing automation is a way of communicating to your database of leads and customers in such a way that every single person feels that an email is written directly to them – for their specific need.
Understanding that different types of people interact with media differently and having the ability to deliver the right content to the right person is at the core of marketing automation. It allows you to efficiently and effectively speak to people how they like to receive information.
Marketing automation done correctly makes the recipient feel as if you're speaking directly to them – just as if you had written and sent the email only to them. In fact, we often get personal responses to our emails sent out via automation because the person is so caught up in our message, they think the email was sent only to them.
Marketing automation is simply a means to streamline the marketing process and communicate messages that are pertinent based on industry, category, business size etc. and it's very personal by using the person's name and/or other personal information you've captured in your database.
The beauty of email marketing automation, of course, is that you've written one email and sent it to thousands of people without having to write a thousand different emails.
Reasons to implement email marketing automation:
Stay in touch with your prospects who've opted in to receive information
Keep current customers engaged
Nurture relationships
Save time
Stay top of mind
Content creation and subject lines become even more important when using marketing automation and using merge fields to personalize the emails is a must. You must communicate in an engaging and authentic way to be effective with any type of automation.
Marketing automation does not remove the personality or personalization, rather it simply streamlines work.
If you are new to email marketing automation or are looking for a better solution, or even need someone to implement it for you, give us a call at +1.888.723.7194