The McCormick Kingdom – Four things exhibitors can do to create a positive brand experience at tradeshows.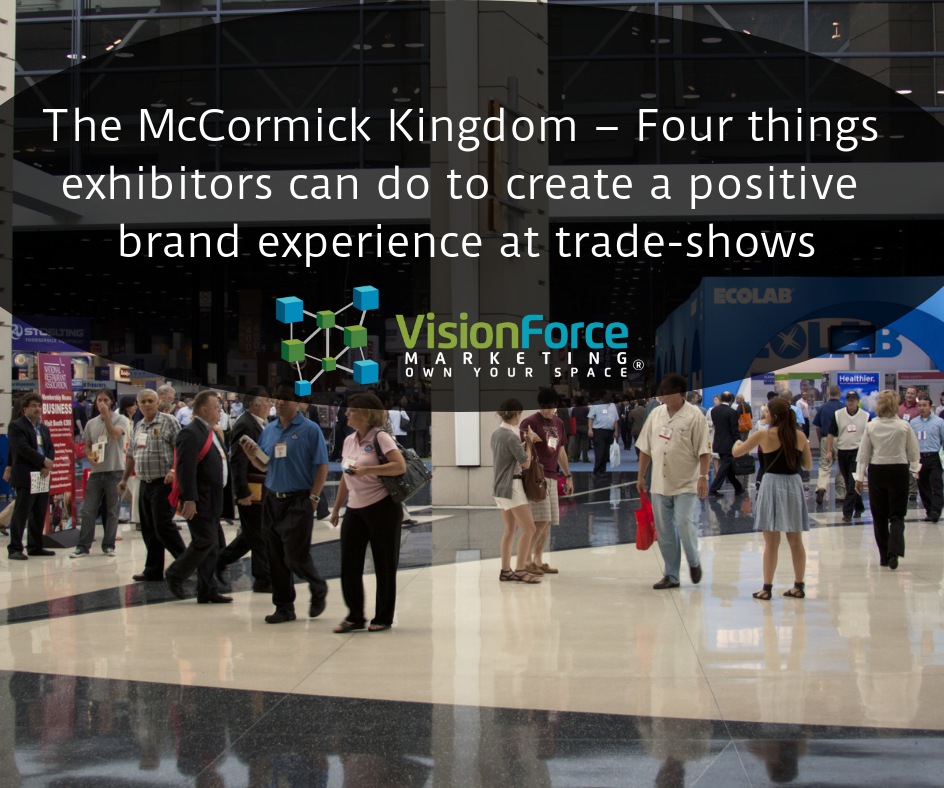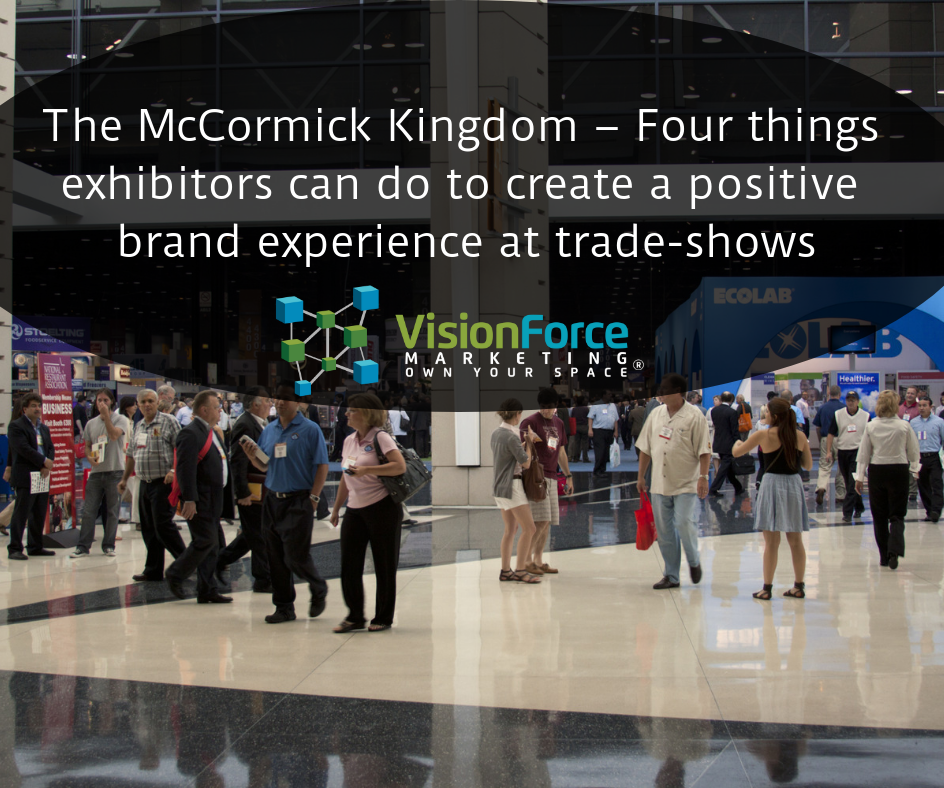 For the first time in years, I walked a tradeshow from a completely different perspective. I was no longer an exhibitor scoping competitor's booths or on a mission to gather intel; rather I was there to observe. In this recent jaunt to McCormick Place, I found myself drawing parallels between my first post-collegiate job and what has become a mainstay in my career – tradeshows.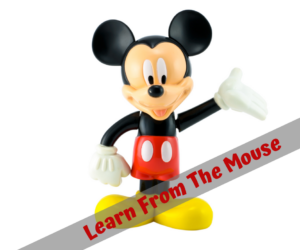 One week after I graduated from college I found myself driving to the happiest place on earth – Walt Disney World. I learned about the Disney culture and just what it means to really focus on the customer or "guests" as Disney refers to them. The way Disney maintained such a flawless experience for their guests while employees, a.k.a. "cast members" scurried behind the scenes with incredible precision was fascinating. Being an insider meant I had the privilege of driving well-hidden roads, having access to the famous tunnels and entering the parks via secret entrances.
As I walked the aisles at McCormick I delighted in all the creative brand messaging and unique booths on the show floor. After a short period of time however, day-to-day activities of exhibitors started to encroach on my experience and I realized that companies could learn a thing or two from the mouse. To call something The Magic Kingdom, without any magic – well, that would just be silly and as event planners know, creating an illusion requires a fascinating amount of operational discipline. Just as with the enchantment of a Disney theme park, the power of marketing at a tradeshow is in training, timing, and presentation.
Here's how I think Disney maintained their allure-
1. They understood how one negative interaction with a cast member could ruin a family's entire park experience and therefore made it very clear how cast members were to communicate with guests.
2. They understood that seeing two Donald Duck's at the same time would destroy a child's awe; therefore, entrances and exits of costumed characters across the park were precisely scheduled.
3. They understood that the environment shapes the experience. Their engineers, known as "Imagineers", construct buildings with creativity which combined with impeccable landscaping made it a pleasant place to visit and to work.
4. They understood that while on vacation, guests should be allowed to escape the ordinary. Disney went to great lengths to hide things like trash collecting, and they certainly understood no guest wants to witness a Minnie be-heading because an employee was hot and wanted to remove part of her costume. Although garbage and sweaty humans are realities in a theme park – taking care of day-to-day business is done in the tunnels and behind the scenes.
So, here are the four things I think exhibitors can learn from the Mouse:
1. Train Cast Members. Everyone working in your booth is a representation of your brand including distributors, reps, speakers and hired talent. Provide clear guidelines and expectations and be sure everyone receives the same direction – regardless of their employment status. With all the details that go into any given show, it's easy to forget that new product manager has never worked one of your shows before. Brief your entire cast of characters.
2. Schedule Meet and Greet. Establish booth schedules for those working in your booth. This will eliminate the confusion of who is supposed to be where and when. It will also ensure your booth is properly staffed for those peak traffic times. Adhere to the schedule.
3. Imagineer it. Your booth structure and the environment within your booth space is your brand message. It should clearly convey your unique value proposition and provide both your guests and your staff with a comfortable space to ask questions and in which to do business. Make an impeccable brand statement.
4. Take to the Tunnels. Office conversations, checking email, returning calls, eating lunch and the like should be handled outside of the booth. Customers have their own frustrations and don't need to know yours. While in the booth, cast members should be focused solely on how they can fulfill your guest's purchasing needs.
Create a booth where employees are in character, so to speak, and on-site for the express purpose of being a brand ambassador. By designing the best possible environment for your guests, you will be well on your way to gaining a moustery, *er mastery over your tradeshow brand presence.