Creating a Marketing Strategy with Your Small Business Coach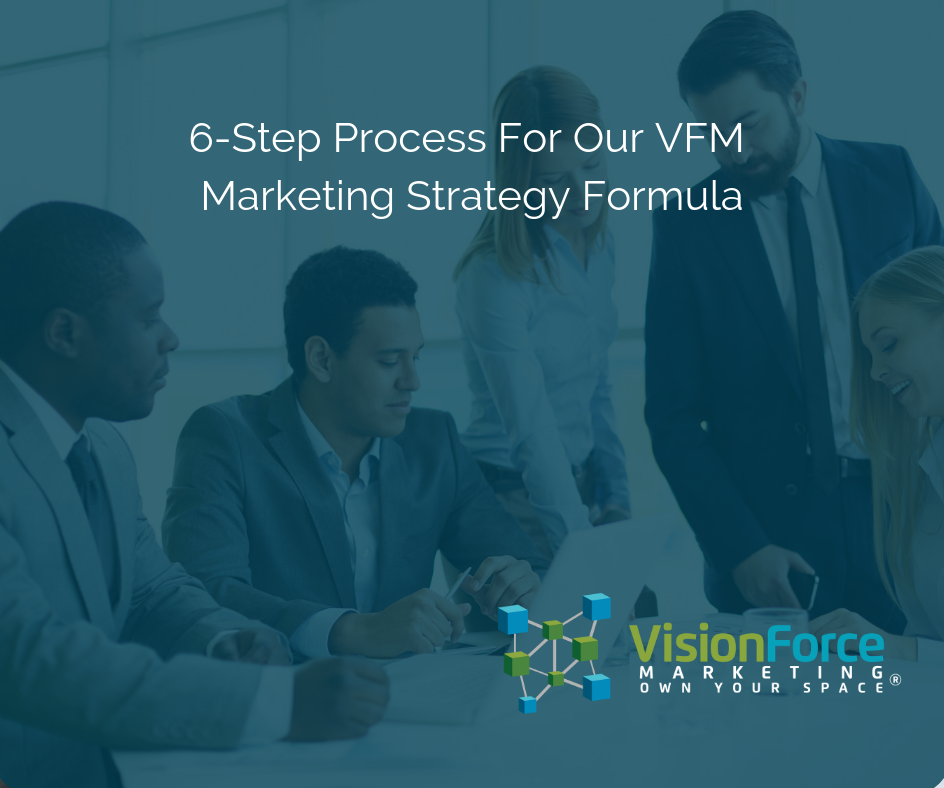 Discover The VFM Marketing Strategy Formula, A 6-Step Process To A Effective Marketing Plan!
Every single successful business starts with a well-written, custom Marketing Plan. These marketing plans take time to develop. Often you, as the business owner have a good idea of how you would like to market your company, but you have no idea of how to follow through on those ideas. This is when a marketing coach for small business comes into play. A marketing coach will help you learn the value of a marketing plan and will assist you in developing a custom plan for your particular business.
Marketing coaches for small business should always advise you on how to develop a Marketing Plan by identifying the overall objectives, target markets, and other marketing fundamentals. Marketing coaches will help you define your overall objectives, drive clarity and work with you on defining the appropriate strategies.  A successful Marketing Plan takes time and effort to develop, it is a process. A marketing consultant who is experienced in marketing strategy and writing Marketing Plans will take the necessary time to get to know you, your business and the industry you're in.
Here Is Our 6-Step Process For Our VFM Marketing Strategy Formula  (this can be found in Leah Hoppe's Book Marketing Chomp) 
Vision – This needs to be clear and not something you see corporations through on the way. This is for you and your directors alone.
Ideal Client – Understand psychographics and demographics. Who is your best buyer, someone who knows your value and is willing to pay for it. YES, they must have money to be ideal. lol
Messaging – You need to have the right message in front of your ideal client. (This needs to be done for each market segment.)
Market Segments – How many channels do you have.
S.W.O.T. – Strengths, Weaknesses, opportunities, and threats. This sounds simple but you must wrestle with this.
The Action Plan – Yes you must to massive action. Dabbling gets you horrible results. Make the commitment and follow through. You need to have your Ph.D. (PIG HEADED DISCIPLINE)
When you're ready to take your business marketing to the next level call Vision Force Marketing. Our marketing coaches will get your business to the next level! Contact us today!