What is a Custom Website?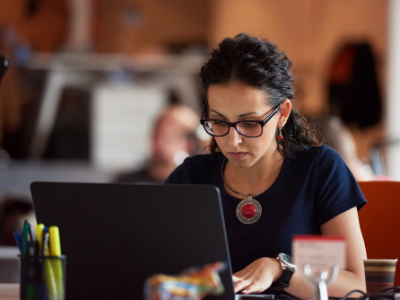 Creating a website is not easy if you want it to be successful. You can create your own simplified site built off of templates and lackluster, generic designs. But there are approximately 2 billion websites on the internet today. If you want yours to stand out, you need a custom website. 
What is a Custom Website? 
A custom website is one that is built specifically for your St. Charles, IL business. It doesn't have a cookie cutter design that will look like every other website out there. It doesn't involve a template where you fill in the blanks and a design dictates your options. A custom website represents you and your brand. It is responsive to your needs instead of restrictive to an idea that was never your own. 
Why Choose a Custom Website for your St. Charles, IL business? 
When deciding why to choose a custom website for a St. Charles, IL business, it is more important to understand why businesses choose template designs. The biggest reason is cost. There are plenty of advertisements for low-cost and sometimes no-cost website designs that are tempting for the small or medium sized business. Scarcity of resources is a huge reason businesses choose these cheap options, but they get what they pay for. Another reason is because it doesn't require any technical expertise. Again, this quality is depicted in the website's low-quality design.
The reasons businesses choose custom websites are much better-grounded, and these businesses have more success with their online presence. The reasons include: 
Flexibility for the site to grow with business
Easier to rank on search engines
Unlimited options (such as animation)
Optimized for desktop and mobile use
Unique website development (for data tracking, software integrations, etc.)
HTML and CSS coding design options to increase responsiveness
In summary, if you want a website that does exactly what you want it to do, you need a custom website for your St. Charles, IL business.
Custom Website Disadvantages are Actually Advantages
The only substantive disadvantages of custom website designs are cost and time. These disadvantages are alleviated by the return on your website investment and the hiring of a professional custom website design company. A custom website will give you an online presence that fits your brand and provides performance analytics to adapt to changing conditions. This will increase your profitability and give you a positive return on your investment. Trying to create your own website will cost you a lot of time and you are limited by your knowledge. Do you really have time to learn what a website developer has learned over the last 10 years? Outsourcing this task will ensure that you have an expertly designed website in a short timeframe.  In the long run, there are no valid reasons not to have a custom website if you want it to be successful.
Let us help you build the perfect custom website for your St. Charles business. Call us at !.888.723.7194