Do I Need a Custom Coded Website?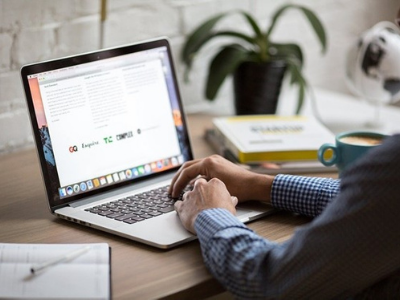 If your website is on a proprietary platform, even one with many options, you are limited by the code of the particular platform. In other words, you cannot fully customize the site to meet your needs. It may be fine for right now, but what about as you grow? What happens in three months when you need to integrate with your CRM, QuickBooks, inventory management system or other business software and you discover your website platform doesn't allow it?
Whether you're using a proprietary platform that promises "everything you need in one place" or a do-it-yourself platform, you'll soon learn why they are so inexpensive. These platforms limit your ability to integrate with necessary business software and other marketing software systems.
Having a custom coded website means that a website developer can make your site do anything . . . at least, anything that a website can possibly do and be sure it grows and flexes with your business needs. You need a custom coded website for your St. Charles, IL business because your website is one of your most important business investments. 
When you're ready to add email marketing automation, integrate with invoicing software or want to place mouse trackers or other user data software you're likely to be told "no, we don't offer that integration."
The Investment of a Custom Coded Website
Your money would be better spent on a custom coded website that is built from the ground up for your and your unique business needs. When you hire "a guy" who moonlights as a web designer but doesn't understand sales and marketing funnels and how your website should be able to help your sales team or doesn't understand how to do deep integrations you'll be stuck with a website that may be pretty, but it won't generate revenue for you.
Every penny spent on a custom coded website is spent on a web developer with limitless potential to build your website exactly as you envisioned it – and often better than you envisioned! The site is built to meet the functions of your business. When using a platform-based website, you have to find elements that best-fit your needs. Your custom coded website is designed to perfectly meet those needs.  Over time, your business will evolve in unpredictable ways. You may find yourself wishing you could add animation or turn your site into an e-commerce web site. If you are using a platform to build your website, you may have to completely scrap your previous web design and search for another. This is not the case with a custom coded website. The website developer can amend your existing site so it evolves as your business changes. Your website can grow as you grow. That is why the best decision is to hire a web development team who understands good website design, who understands marketing and can build a custom coded website for you.
You Need and Want a Custom Coded Website
Every business owner has a certain level of pride in his or her business, which is why you need a custom coded website that accurately represents your business. However, you also want a custom coded website because it allows you to show off a bit. You never want a website for which you feel you have to apologize. It should never be a source of frustration or embarrassment. A custom coded website is your chance to stand out as a professional, tech-savvy business that serves its customers well by investing in things that improve the customer experience.
We have over 50 5-star reviews and an outstanding portfolio of custom coded websites that have helped our clients generate more revenue. Call us today at 630.313.2805 to get started on the custom coded website for your St. Charles business.