Vision Force Marketing provides strategic marketing plans driving growth for local business community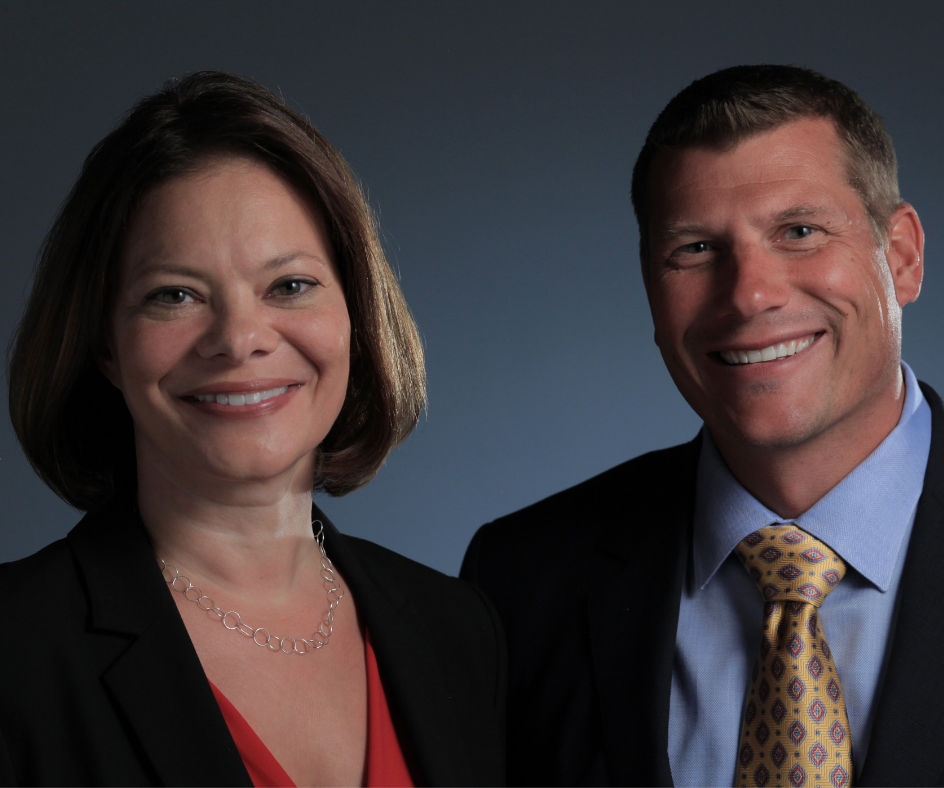 Originally Published in KPI Insight St. Charles, IL
Vision Force Marketing is filling a need for businesses focused on growth. With clients nationwide, this St. Charles-based marketing company helps businesses develop strategic marketing plans in a wide variety of industries. They have clients in a broad range of markets, from manufacturing to motocross and everything in between. "Every plan is tailored for the client, and strategies vary from industry to industry, but the marketing principles we use to build the plans remain the same," said Leah Hoppes, Co-Founder of Vision Force Marketing.
From the beginning of the company, Leah quickly zeroed in on a need she saw in the marketplace. Being a career marketer, she had heard a great deal of business leaders express their frustration with marketing initiatives, and she saw many of them give up on marketing entirely. "Marketing works when it's done correctly," Leah said. "Companies either have the wrong message, or they're not in front of the right audience. Either way, it can be rectified." With a strong conviction that she could differentiate herself and provide a level of service other companies weren't offering, Leah began building her own marketing plan. One of the first things she committed to was operating with absolute transparency, integrity and honesty. "Small businesses deserve better service than what they have historically received from marketing companies, and we're changing that," she said.
Leah's business partner and fiance is the other half of Vision Force Marketing. Co-Founder Sean Matthew Whitfield was the driving force behind the couple starting up their own company in the first place. Well before they even planned to go out on their own, the two of them started talking about what they could offer and what they would sell. "We wanted to contribute to the growth of the economy from the grassroots approach of free enterprise, entrepreneurs, and small businesses," said Sean.
The Vision Force name came about in a late-night brainstorming session fueled by Dunkin' Donuts coffee. They purchased the domains and secured social media pages that very night. At the time, they expected to have a solid three to five years to develop a proper business plan. A few months later, life took an unexpected turn and with a little fear and a whole lot of faith, they launched their company. This duo doesn't take the path of least resistance. In fact, what sets them apart from the rest is the great lengths they go to in order to get their clients results. "Every business has its own set of nuances, and we derive a strategy based on what will garner the most dramatic results for that particular client," said Leah.
Customers are more than happy to boast about working with them. "Hiring Vision Force Marketing to help us with our strategy has more than paid for itself," said Dennis Dinkins, of Performance Personal Computers in Geneva. "Our sales are up 150 percent over last August, and we're on track to double what we did for 2013." A local and online custom computer and electronics retailer, Performance Personal Computers is an established business, which means these numbers reflect real growth.
The wealth of knowledge and broad spectrum of experience between the two of them translates into quickly being able to assess a company's current position and provide sound guidance. Together, they bring a collective 80,000 hours of experience to their clients. Leah Hoppes has 20 years of corporate experience and spent 15 of those years in industrial manufacturing marketing. While working for Fortune 500 companies, she held roles such as Global Product Manager and Global Brand Manager. She has extensive experience in market research, writing strategic marketing plans, creating branding strategies and launching products.
Sean Whitfield has 23 years of sales and marketing experience and started his entrepreneurial ventures early. He opened up Grateful Days Pool Company while still in high school. Sean has worked in the auto industry, real estate, staffing and the medical MRI industry. Most recently, he worked as a Results Coaching Strategist for top global entrepreneur Tony Robbins. Sean has coached people all over the world and has gotten his clients massive results by getting them crystal clear on their objectives. The couple has faced the typical challenges of starting a company from the ground up, and they're flourishing because of each other's support. "We don't make decisions based on fear. We balance each other and constantly challenge ourselves, and each other," Sean said. "We're not afraid to learn, even if that means we have to pay for training or someone else's services. Growth drives our company, both personally and professionally."
In addition to marketing plans, Vision Force Marketing provides business plans, digital marketing, websites, logo design, business coaching, and just recently added Google Maps street View as part of their repertoire which provides companies with a 360-degree virtual tour right on Google maps." This is one company who will dedicate as much time as necessary to get big results. "We stand shoulder to shoulder with our clients and look at their business with the same intensity with which we look at our own," Leah said. "We are passionate about getting people their results," Sean added.
For more information about Vision Force Marketing or a customized marketing plan for your business, call 1-888-723-7194, visit www.visionforcemarketing.com, or reach out via email to info@visionforcemarketing.com.