The best website design naperville illinois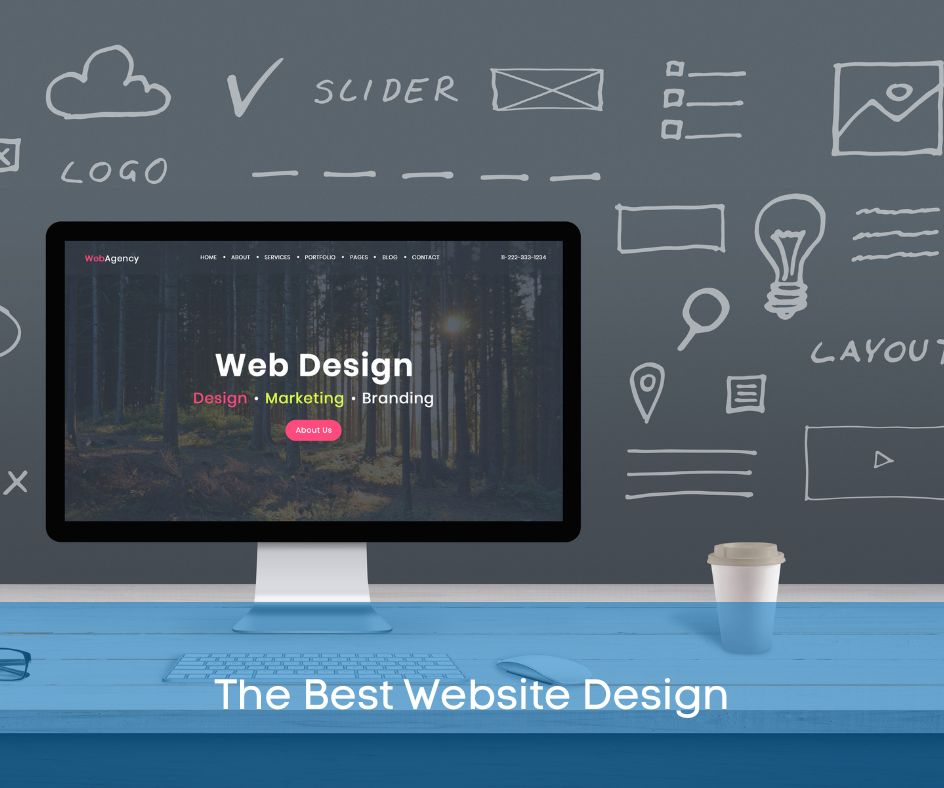 To have the best website design Naperville Illinois, you must adhere to a specific set of standards., but it's more formulaic than you think. Some of these standards are technical and include a certain user experience, contain a privacy policy, be ADA compliant, have images associated with pages for Google indexing, and so much more. So, having the best website design is more scientific and objective these days rather than based on aesthetics and subjectivity.
To have the best website design in Naperville, IL you need to work with a company that knows website design

.
In other words, you don't want to rely on your nephew who learned how to fill out a templated website in college to create your business website. "But he's so smart". We hate to be the ones to break it to you but he's not smarter than the collective experience of web designers who know and understand what is legally required of a website and what Google demands of a website.
Creating the best website design won't happen if you aren't hiring a professional website designer. Schools aren't teaching this stuff. Professors are teaching out of textbooks, they teach theory – not from real-world experience. They are years behind in terms of what is required.
You wouldn't rely on your nephew to do your business taxes, so why would you rely on him to build your most critical customer-facing tool?
Now, back to what makes 'the best website design' – in addition to all the technical elements that need to be part of your website, naturally, you will still want a pretty or eye-catching site – or whatever adjective fits your brand the best. And certainly, you'll want some creativity or some elements that users may think are super fly – but these are all secondary to how Google views your website and where you fall in search ranking because let's face it, that's what really matters – are potential customers finding you and converting to sales for you?
The best website design in Naperville means a positive ROI (return on investment) on your website spend. For many Naperville businesses, their website has a higher ROI than any of their other marketing initiatives. Bottomline, is you need an experienced web design team to help you achieve a website design that will bring you more business.
In the early days of websites, it was all about just getting information online. Then, it became about the 'cool factor' then, it became about mobile, then it became about speed, then it became about content. Now, the best website design demands all those things AND more!
The best website design for your Naperville, Il business demands all of those and, assuming you want to be found online, it requires meta descriptions, keywords, etc. Your website pages must be indexed by Google if you want to come up in search results. That means thumbnails are assigned to videos and you don't want to forget about your ALT tags for your images.
At one time, marketing was viewed as fluff, as secondary – a "nice to have" but in the past few decades marketing has crept to the top of the business departmental food chain as marketing is no longer relegated to the second or third chair.
Marketing now is critical to a business's success and as we continue on in an era of a recession – marketing will become critical to survival.
When you're fighting for business in any industry where you have competition, one of the easiest ways to stand out is to be the company with the best website design. Why is that? Because having a great website shows your potential customers that you care about their experience. If you care enough about their online experience with you, surely your customer service will be great as well.
If you're ready to recession-proof your business, if you're ready to get your website working for you instead of against your overall brand, if you're ready to have the best website design for your Naperville business, give Vision Force Marketing a call at 630.313.2805 and ask for Leah.
If you're reading this after hours, send an email to Leah@visionforcemarketing.com to schedule a call to learn about our services and estimated pricing for your website project.