Accelerate Your Small Business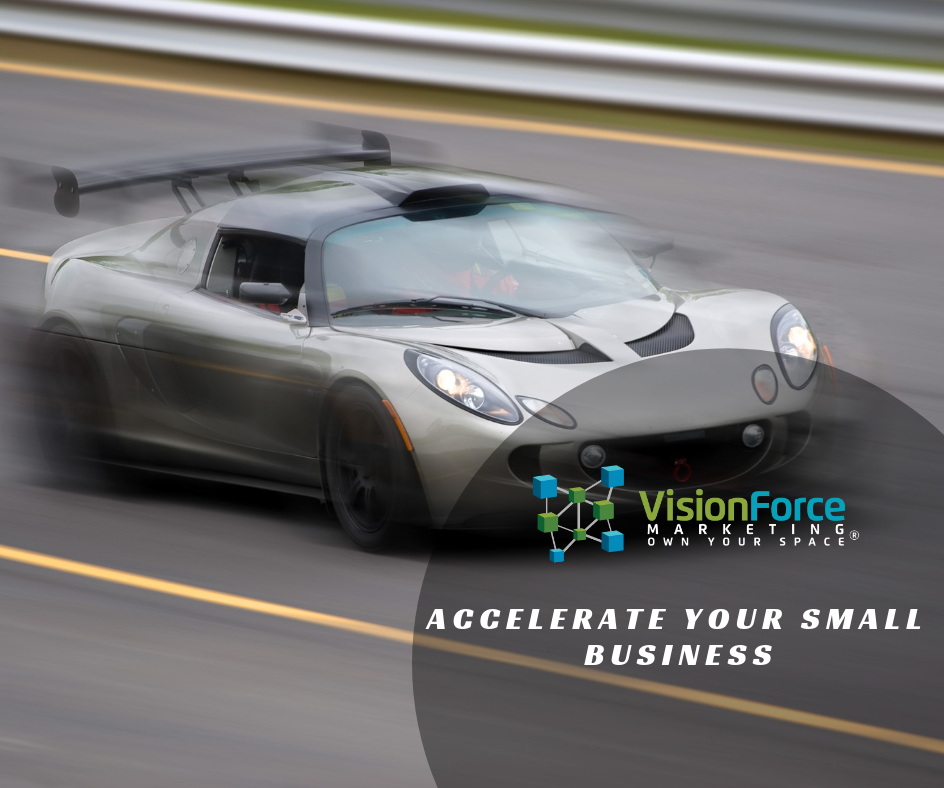 Small business owners are constantly looking for ways to grow their companies and the only way to grow is to learn better marketing strategies. Unfortunately, a lot of small business owners don't really know how to leverage marketing or they simply don't have time to implement all the great ideas they have. Thankfully there is help available, Vision Force Marketing is a premier marketing coach for small business.
It is important to understand that the right marketing plan will inevitably grow your small business. Small companies who utilize the right resources, like finding the right marketing coach for their small business and continue to update their marketing plans are always more successful than the companies who don't. Small businesses don't have large budgets so hiring a marketing coach is really smart to accelerate your small business growth.
A marketing coach is a professional who has the experience, expertise, and education in marketing for small businesses. They will help you develop a marketing plan to drive your business forward. They can provide fresh ideas and help you develop business and marketing strategies you haven't tried. A marketing coach for small businesses knows how to help you determine your target audience and zero in on your market segment.
For most small businesses, it is not a matter of "if" but a matter of "when" in terms of hiring an outside marketing consultant. Accelerating small business marketing is a much more involved process than many owners understand. If your company is looking for a way to drive customer conversions, hire Vision Force Marketing, we can help!