HIGH LEVEL INTERACTIVE TRAINING
Workshops, Seminars & Training
How valuable would it be if you knew exactly where you should be spending your marketing dollars?
How powerful would it be to learn the technologies and systems to help you innovate and ignite your business potential?
Get ready to unleash your full marketing arsenal on your competitors!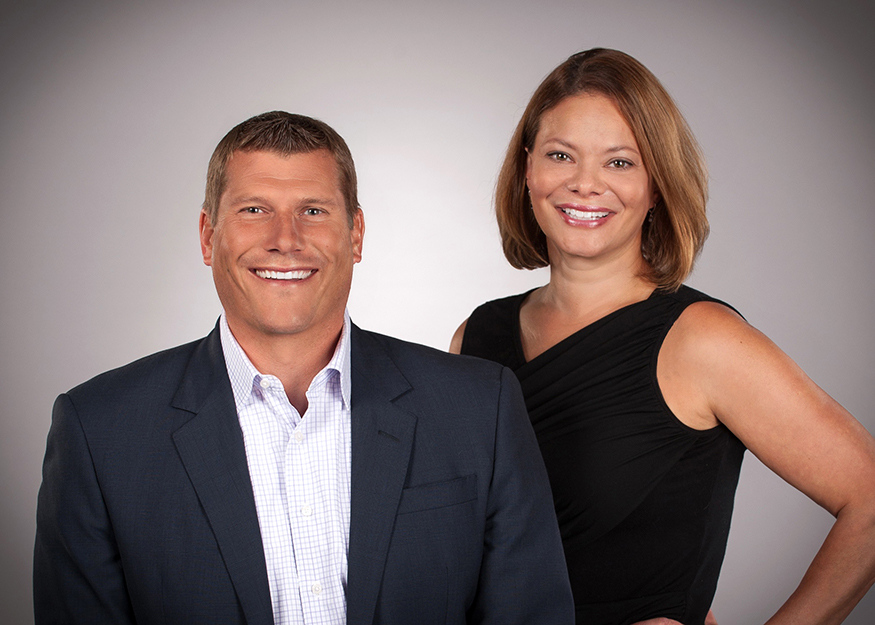 Powerful Presentations: Public Speaking Made Easy
Public speaking. For so many, it's a paralyzing fear. Leah Hoppes and Sean Matthew Whitfield of Vision Force Marketing will teach you how to control your nerves, engage your audience and command attention – whether you're speaking at a conference, closing an important sales call, presenting to coworkers or toasting the newlywed couple. 
In this 90-minute presentation, attendees will learn how to add poise and polish to their next public speaking opportunity and Leah's book. "How to Avoid Embarrassment & Humiliation in Public Speaking" can be purchased at discounted rates for your group. 
Marketing. From creating a marketing plan, to social media, to digital marketing, to building out a complete sales and marketing funnel – Sean Matthew Whitfield and Leah Hoppes teach dynamic, fun, interactive workshops where participants walk away with tangible steps to get their marketing to the next level.
Workshop length ranges from 90 minutes to half-day sessions determined by topic and size of your group. Leah's book, "Marketing Chomp" can be purchased at discounted rates for your group.