Workshops, Seminars & Training
What's Your Message?
Looking for speakers for your next event? Sean Matthew Whitfield and Leah Hoppes are dynamic and engaging speakers with expertise in Sales, Marketing, Leadership and Public Speaking. Download their speaker sheets for sample speaking topics and more information or email Leah@VisionForceMarketing.com
How valuable would it be if you knew exactly where you should be spending your marketing dollars?
---
 More importantly, how powerful would it be to learn the technologies, formulas and systems to get lasting results that will help you innovate and ignite your business potential?
Stop Getting Hosed on Marketing – get ready to unleash your full marketing arsenal on your competitors!
Register for the upcoming Marketing Strategy Workshops. Seminars and Training Events listed below.    *Seating is limited at all events so register right away.*
.
.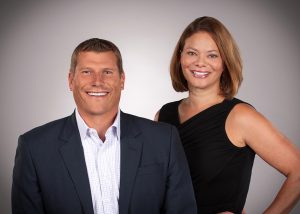 Powerful Presentations: Public Speaking Made Easy
Public speaking. For many of us, it's our biggest fear. Leah Hoppes and Sean Matthew Whitfield of Vision Force Marketing will teach you how to control your nerves, engage your audience and command attention – whether you're speaking at a conference, closing an important sales call, presenting to coworkers or toasting the newlywed couple. They'll even share the Top 10 Mistakes Even Good Presenters Make. We'll help you add poise and polish to your next presentation.
.
.
Business Building Blueprint Workshop Series: What's Your Curb Appeal? Creating a Story that Sells
.
.