WEBSITE DESIGN, DEVELOPMENT & DIGITAL MARKETING
GET TO #1 ON GOOGLE, BING AND YAHOO
WORKSHOPS, TRAINING EVENT AND SUMMITS
Get More From Your Marketing!
WE HAVE THE THE BEST INTERNET COACHES AROUND.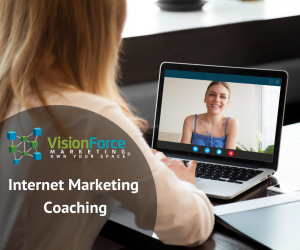 When running a small business, it can feel like you're a plate spinner. You know the ones who would appear on the variety shows or late night television.
Occasionally a plate would get off kilter and fall and break, or the spinner wouldn't get to the plate in time and it would stop spinning and fall.
We don't want you to feel like you have too many plates in the air that you can't keep up with them. We do want you to be able to keep your plates spinning feasibly, including your internet marketer plate.
At Vision Force Marketing, we specialize in helping small business owners spin their plates efficiently. You have many responsibilities and for some, let's be honest, you may not even know what to do with them.
Perhaps your strengths aren't as an internet marketer, but they are really in your service offered to customers, which is why you have a small business, after-all.
We are here to coach you so you can bring in more clients without having to run to that internet marketing plate that may seem five feet away from the rest of your plates.
Our internet marketing coaches are here to make marketing more accessible to you as a small business owner.
Learn how to build campaigns on the internet with marketing software platforms and
Get your book launched

Product launched

Learn how to build modulated courses

big ticket interactive programs
We will teach you what you need to know to get results. There is no magic pill but with time and patients you can start to live the life you deserve.
Our coaches will help you leverage your marketing online so you can focus on your business and keep growing successfully.
Our marketing formula will break down what you need to do into easy action items, mapped out over the weeks so you even have a schedule of when the action items should be completed for your plan. Contact us today to schedule a free marketing strategy session.