Do I Need a Custom Coded Ecommerce Website?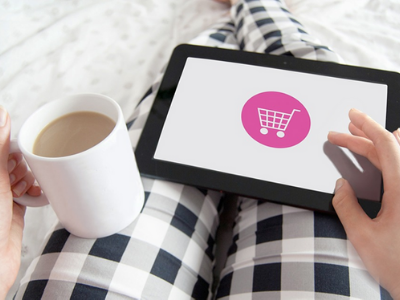 There are many platforms available to build an Ecommerce website on but they're restrictive and cannot be customized.mte They may have features that aren't user friendly or don't quite fit your business, and these features are not alterable. When you use a platform, you get what you get. That is why you need a custom coded Ecommerce website for your St. Charles, IL business to give your customers a positive online shopping experience. 
One thing we come across often is clients start out on one of these platforms but then realize their product offering doesn't fit the one-size-fits all approach. For example, we had a fence manufacturer come to us who needed an intelligent shopping cart designed with some very complex configurations. If the customer wanted a 3′ fence, they needed to only see 3′ compatible gates and fencing accessories. That applied to not only various sizes, but also by color. They wanted to make their shopping cart mistake-proof for their customer. A template just wasn't going to cut it for the level of sophistication their ordering process required.
Custom Coded Ecommerce Websites Improve Customer Satisfaction
By being able to make the custom coded eCommerce site dummy-proof it means fewer returns, fewer calls to their customer service line and improved customer experience with online ordering.
If you have any type of product that requires any type of conditional logic, your only option is a custom coded eCommerce website.
Improving customer satisfaction on an Ecommerce website means many things: 
Detailed product descriptions
Efficient search capabilities
Accessible product reviews
Payment options
Security
Privacy
Mobile friendliness
Customer support
Essentially, a customer wants to be able to have all the information about their purchase at their fingertips. They want to feel sure about the product they are choosing, and they want to feel secure in their transaction. In order for a company to fully serve its customers, it must be able to control these aspects on their site. 
Your St. Charles, IL Ecommerce Website Needs to Serve Customers
If you want to serve your customers, you need to have control of your services, and a custom coded Ecommerce website is how you retain that control. Imagine having multiple complaints about your site and not being able to do anything about it because of platform limitations. What do you say to your customer? Sorry? This is not acceptable. A custom coded eCommerce website allows you to respond to the needs of your customers and improve their shopping experience. 
How to Get a Custom Coded Ecommerce Website
Unless you are a proficient coder, you need to hire a website developer in order to create and maintain a custom coded Ecommerce website. This means you have a dedicated expert at your service to recreate your vision on your site. On the off chance that you are a proficient coder, your time is better spent focused on your prioritized business activities rather than website building – after all, if you're a business owner or a marketing manager – you are wearing multiple hats. A website developer is only going to focus solely on building your site, which means it will turn out better and be done faster, regardless of whether you could replicate the results. You need to focus on profitability. This will be enhanced by an amazing website, but that can only be achieved by a person who is dedicated to building your custom coded eCommerce website. 
You don't want to cut corners in your business activities, and anything less than a custom coded Ecommerce website is cutting corners. When you have a quality website that is responsive to your needs, you have a successful website. It will serve your business goals and adapt as you grow and especially when it's an eCommerce website – it needs to be generating revenue!
Call Vision Force Marketing today to get started on your custom coded e-Commerce website at +1.888.723.7194