Coaching – Don't Stay Where You're At!
TAKE YOUR BUSINESS, PERFORMANCE & MARKETING TO THE NEXT LEVEL!
Do you ever feel you have exhausted all the possibilities in your business, marketing, performance, and life?
Do you feel you are at a crossroads in your business or life?
Are you struggling to get your business growing and feel overwhelmed?
Are you successful in some ways but underneath still feel that you could have a stronger business and feel more confident?
 Figure out why you want it.
We help you determine what you really want in your business and help you go get it!
You will gain the confidence and put a plan together so you can achieve whatever it is you want.
Experience renewed energy and purpose!
As head of the Coaching department, Sean Matthew Whitfield is a Certified Professional Coach and has coached people all over the world. Our process includes experiential learning, combined with NLP (Neuro-Linguistic Programming), meditation, and incantation techniques.
Get Ready For More Possibilities:
Our clients experience a sense of peace, balance, empowerment, and confidence as if the world has been lifted off of their shoulders. They feel strong and ready to deal with life's challenges. They have a deeper understanding of themselves and they see new possibilities for their life, relationships and career.
I wake up every day excited to help people reach their full potential.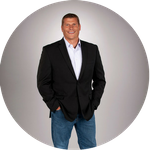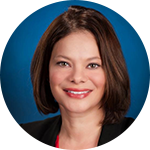 My goal is to help you achieve your goals through marketing strategy and using the right marketing tools.
FREE Strategy Session Pre-Homework
We have several coaches we can connect you with depending on your needs. Our Business Coaches have experience both one-on-one as well as coaching management teams.
Please fill out the information below if you have already made an appointment for your complimentary coaching session. All fields required.
FREE Strategy Session Pre-Homework Form